廃タイヤ回収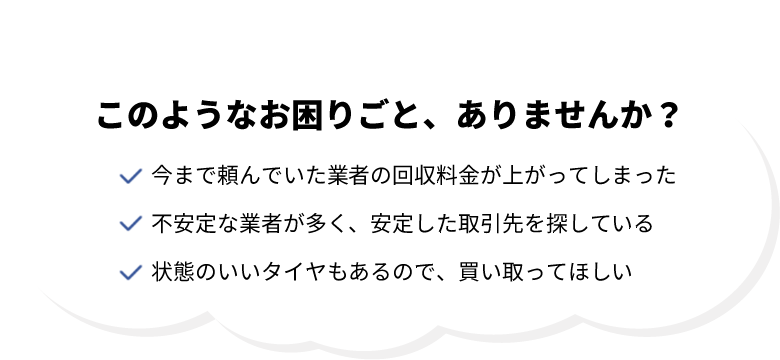 If you do,
we will be happy to support and assist

you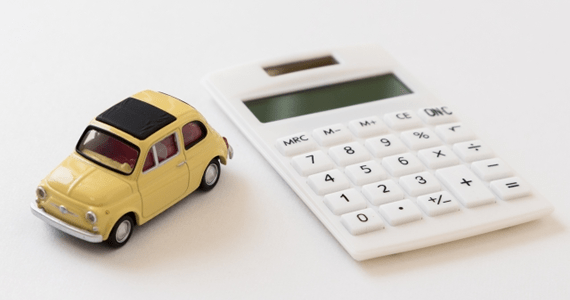 MERIT
Our reliable track record and affordable pricing comes from our long years of experience
The number of scrap tire recyclers have been on the decline in recent years, and as such, tire disposal and recycling prices have been on the rise.
For over 30 years, And even during these troubling times, we offer recycling services at stable and affordable prices due to our tight-knit connections with reliable recycling plants.
MERIT
We also offer to purchase second-hand tires to further cut down on costs
In addition to recycling old tires, we also offer to purchase second-hand tires to cut back on costs.  If you just want to sell your tires, we can accommodate that too.
Overall flow of our recycling service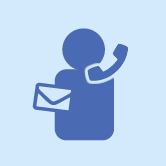 Quantity and pickup location, etc.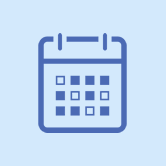 Expense and plan schedule, etc.
※We can also provide routine recycling services. We hope you consider our services.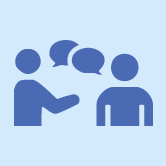 If required, we can discuss routine recycling services